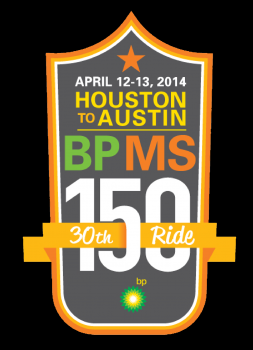 This year the San Antonio area volunteers staffed 6, of the 35 SAG Vans, to help out during last weekend's BPMS150.  Five of the six were ham radio operators. We had a couple other SAG Teams scheduled, but they unfortunately had to drop out for various reasons.
We picked up our vans at CAPPS Van Rental near the SA Airport, filled up the gas tanks at the nearby Valero, and headed to Houston after we got all of our equipment hooked up inside.
The event was extremely windy both days, but we did not get any rain until we reached Bastrop around noon. Fortunately the forecast for nasty weather (rain & temperature drops) did not materialize, so the riders only had to contend with that wind (gusting up to 30+ mph).
Here are the names & call signs (if applicable) of our 6 SAG Teams.
SAG 11 – Charlie KC5NKK & nephew Jason
SAG 12 – Lee N5NTG & David KD5MTJ
SAG 18 – Joe W5AUQ & grandson, Tristan
SAG 19 – Russ K5FJR and Duane
SAG 24 – Jeffery & Mary Anne N5MYN
SAG 27 – Mark & Barbara Brigance
Be sure to watch the video I just uploaded to YouTube.com.
I put one typo in the headers to see if anyone was watching it!